It will always do the job
Playing tag in the corridors, last-minute cramming in the library, working hard at a desk: furniture and fittings have always been subjected to the highest demands in public buildings and educational establishments. After all, boisterous children, students and teachers as well as constant public traffic not only put a strain on tables, chairs and cupboards but one thing above all else – the floor.

The right flooring therefore has a crucial role to play. It should be attractive and feel comfortable. In addition, it should naturally be free of plasticisers, extremely durable, long-lasting as well as quick and easy to clean. PURLINE organic flooring is an all-rounder, easily fulfilling these requirements and a few more besides – it will always do the job.
PURLINE organic flooring – an impressive foundation:
Extremely durable and wear-resistant while also being particularly pleasant to stand and walk on
Odour-neutral and presents no health risk as without the addition of chlorine, solvents and plasticisers
Almost no imprints are left behind, even by heavy furniture thanks to a resilience level close to 100%
Authentic surfaces and a whole host of fantastic decors – also customised to your requirements by request
Meets strict hygiene standards and is extremely easy to disinfect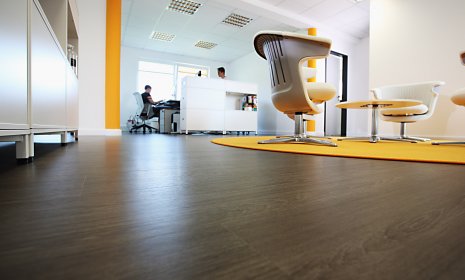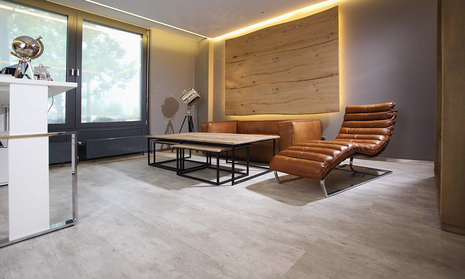 wineo ensures excellent foundations
Our exceptional, unique floor coverings fulfil these complex requirements in the public sector and therefore provide the best foundation.

Suitable for virtually any application thanks to various utilisation classes
Flooring is extremely durable and guaranteed to be low-maintenance
Requisite building, safety and hygiene requirements are met
100% made in Germany – from the development stage through to production
Naturally: Ecology and sustainability right at your feet
No stubborn shoe marks thanks to resistant PU coating layer
PURLINE organic flooring – naturally unique
PURLINE organic flooring is probably the most environmentally-friendly elastic flooring currently available on the market. It is made from natural and renewable materials, contains no toxic additives and is the perfect solution for a variety of situations and applications.

To sum up:
It is made from renewable raw materials and natural fillers
Rapeseed or castor oil is used instead of petrochemicals
It is wihtout the addition of chlorine, plasticisers and solvents
Completely odour-neutral and emission-free
Naturally fully recyclable and easy to dispose of
Has received numerous prizes, awards and certifications – from the German Blue Angel seal to the Greenguard logo
The right flooring for every situation
PURLINE organic flooring can be used for a wide range of applications – from reception and administrative areas to entire recreational and working areas through to corridors and emergency escape routes. Our elastic floor coverings easily meet a wide variety of performance requirements, making PURLINE organic flooring impressively versatile and naturally overall the best foundation for modern working, living and creating experiences.